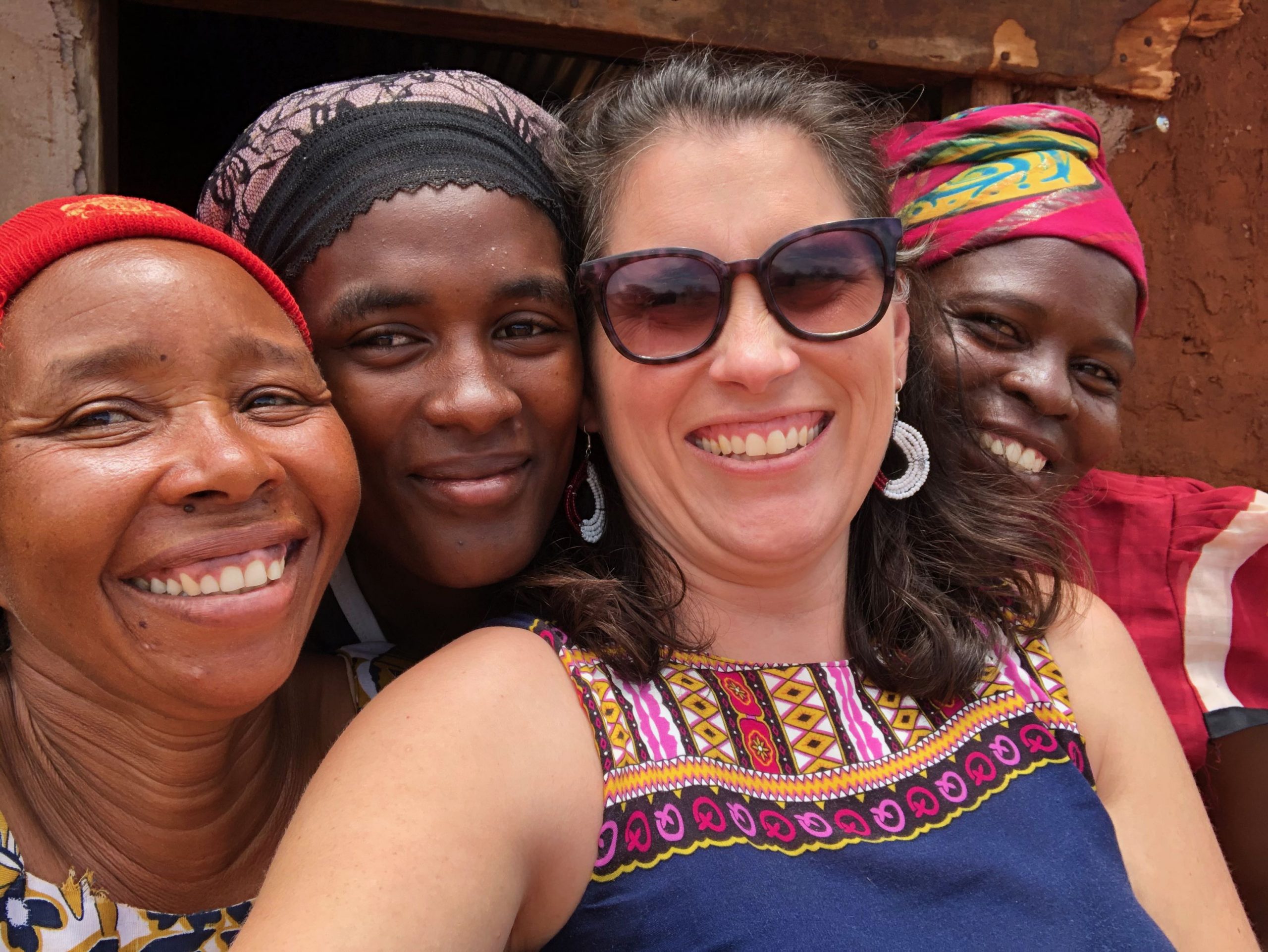 Foothold Market (formerly Namelok Soap Co.)
Foothold Market is an online store that supports the mission of Foothold International through the sale of handcrafted soap and accessories made in Kenya, Nebraska and Ohio. What originally began as the Namelok Soap Co. to support our soap making groups in Kenya has now grown into an international venture bringing artisans from Kenya and the United States together.
We decided in 2020 to change the name from Namelok Soap Co to better connect with our mission and to broaden the title as we were adding more than soap to our products to our sales.
Although our partnership with Pacha Soap Co began in 2016, we took our relationship another step in December of 2019, when we began working with them as a vendor, selling their handcrafted soap. 
This venture supports the work of Foothold twofold.  Every bar of Pacha Soap supports clean water initiatives, hygiene education and small business opportunities worldwide through Foothold, Imagine Burundi, Water4, and other like-minded organizations.
When you buy a bar of Pacha Soap directly from Foothold through our website or at a Foothold table at a live event, proceeds directly support our work in Kenya as well as Pacha Soap Co's other partners.
Purchasing Pacha Soap through Foothold further helps us devote more time to the mission of Foothold instead of making soap. We still plan to make soap in limited supplies.  Check the Foothold Market site for available products.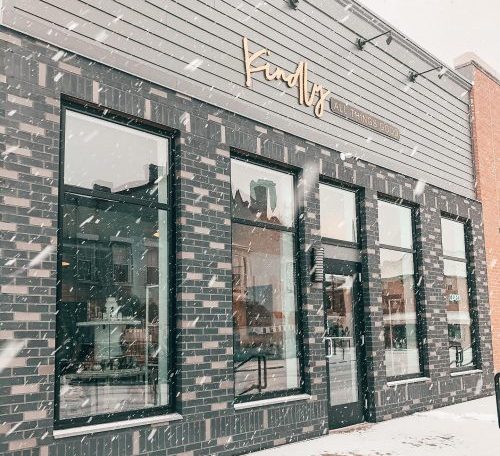 If you are in our hometown of Chillicothe, Ohio, we also encourage you to visit another Foothold Market partner, a retail of gifts an apparel called Kindly, located in the Fort Collective Building on the corner of Mulberry & 2nd St.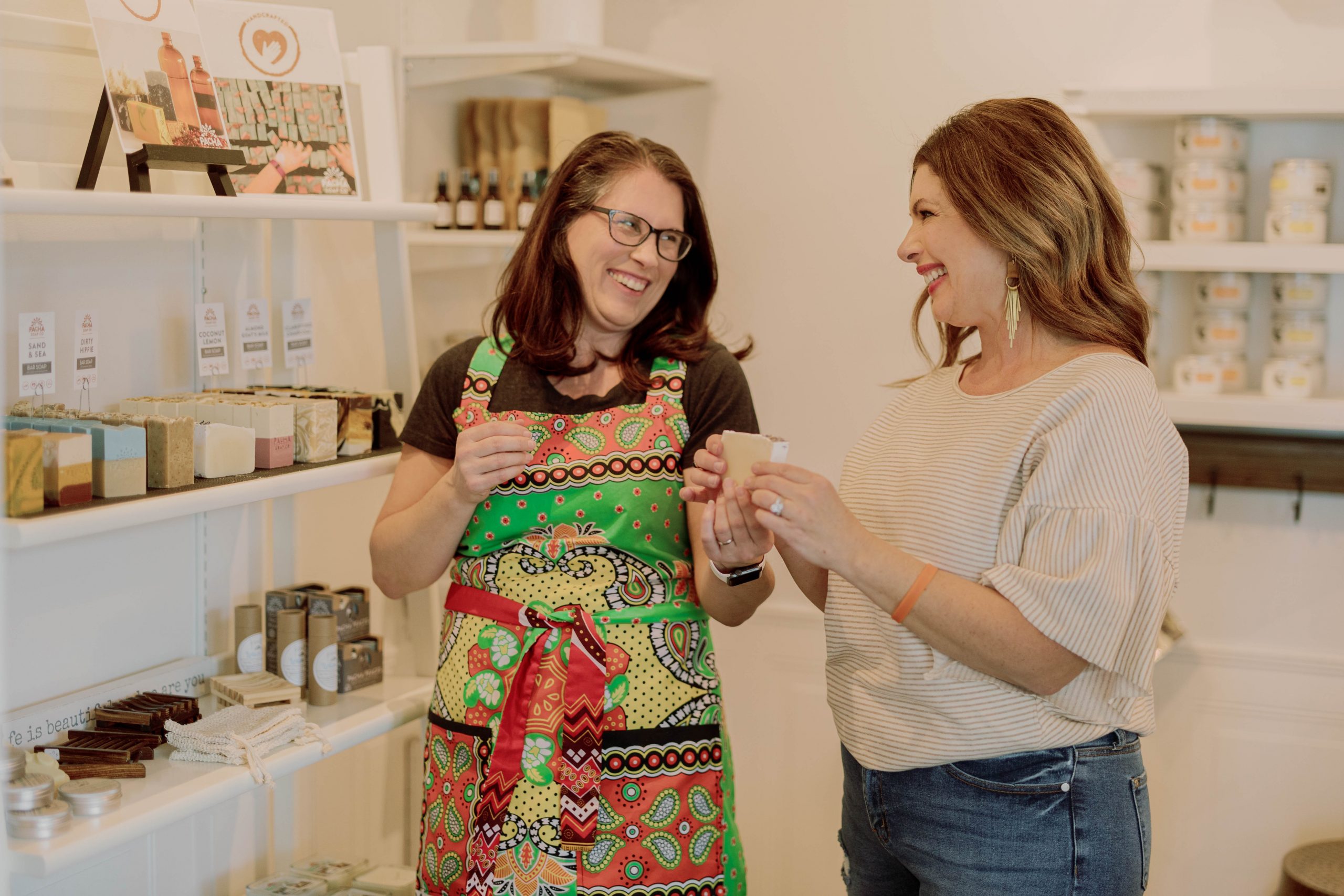 Owner, Deidre Rowland has an incredible testimony of her own and a beautiful variety of items that have a story, a message or a mission.  Not only she has offered us generous shelf space where you can purchase Pacha Soap, but she has also worked with us to craft high-quality candles and other self-care products. 
In February of 2020, we provided our ladies groups in Kenya with new sewing machines and training to help them diversify their current business of making washable menstrual pads which they both sell and donate to more tailored items.  They learned to make bags, aprons, headbands.  During that month Cherie also worked with the Maasai women who are already famous for jewelry-making to develop lines of jewelry that would be marketable back in the US.
During the months of April and March, Foothold family members and supporters began sewing masks which they donated to Foothold as another way to provide for our local community and raise money for Foothold.  We are so grateful for these generous and talented makers and look forward to adding more handmade items to our Market.
UPDATE!  Julie's Shop on Paint St. in Chillicothe, Ohio has resumed carrying our handmade soaps & candles too. Check out her Facebook page
Contact Cherie at [email protected] if you are interested becoming a partner in the Foothold Market.