Nahashon (pronounced: Nah-ha-shawn) was born in July 2021. His mother, Fauzia (pictured in the middle & on the left) was just 15 years old when he was born. Fauzia dreamed for years of becoming a teacher, so when she discovered she was pregnant just before starting high school, she was extremely depressed and told her aunt that she wanted to die.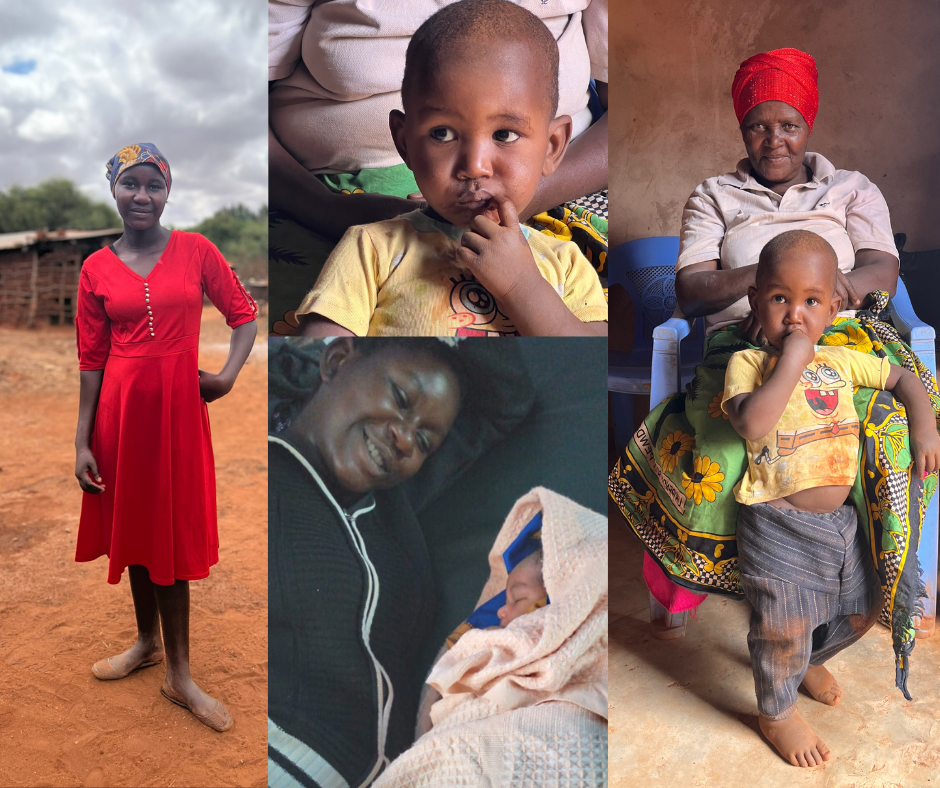 Fauzia had already been through so much in her young life. She and her two younger siblings lost both of their parents to HIV. Her Aunt Hannah (who is also the Chair Woman of the Namelok ladies group), took them all in as her own children.
Although Hannah supported Fauzia, she was also struggling with how this pregnancy was going to affect them financially. It was tough enough raising three additional children, and now she faced feeding another child along with the increased cost of Fauzia's school fees ($500/year). Still, Hannah was most worried about Fauzia's health and well being.
Hannah broke down when we talked to her last year about seeing her niece in such depression. She is a tough woman, but she also recognized her limits. She reached out to the Namelok ladies and Fauzia's favorite teacher to come to visit and encourage Fauzia. Fauzia was quickly surrounded by the loving support and encouragement of a group of women who knew exactly what Fauzia was going through. They offered her encouragement and support.
Her Aunt Hannah promised her she would get to continue going to school, but honestly she did not know how she was going to pay for her high school fees. She reached out to our staff for support, so we at Foothold raised the $500/year to cover Fauzia's high school fees.
Nahashon is well cared for by both his young mother, Fauzia and his Great Aunt Hannah with help from Fauzia's youngest sister and the entire Namelok ladies group who give him more attention than he often wants. His mother, Fauzia attends a local day high school, so she is with her son whenever she is not in school.
When we visited the summer/fall of 2022, we found Hannah carrying Nahashon on her hip doing her daily chores, and when the ladies met Fauzia's little sister carried him around the same way. We met Fauzia one day before school, and we witnessed her getting herself ready for school and feeding Nahashon.
Whenever you buy a bar of soap, you're helping to support the livelihood of this family and many families in their community with similar stories. If you would like to purchase a bar or two of soap, you can click the link below. If you would like to support families like Nahashon's click the donate button.